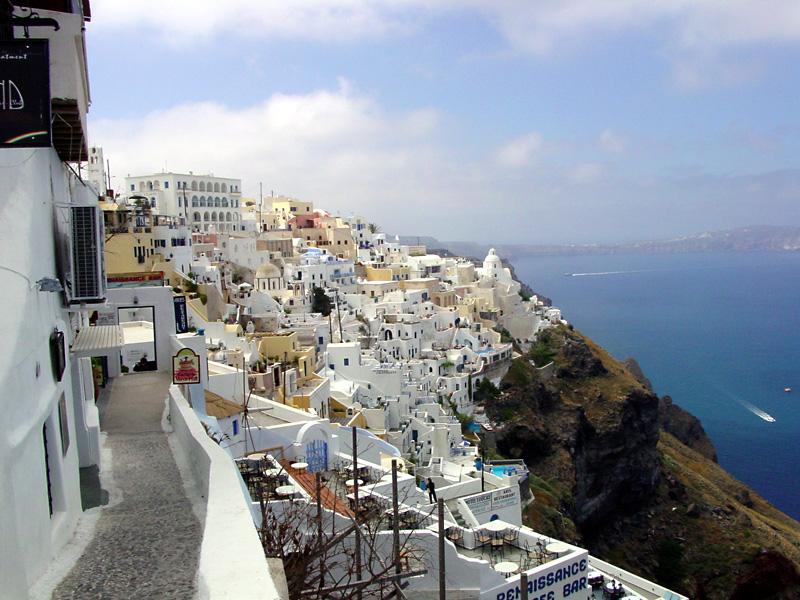 Thira on the caldera cliffs
The village of Thira town perched on the caldera edge of
Santorini island
.
Fira/Thira is reached from the landing-place in the little port of Skala either by walking or riding (on mule- or donkey-back) up the steep and winding stepped path (587 steps) or by taking the new cableway.
With its whitewashed houses, some of them build into the rim of the crater, its winding lanes and little squares, continually opening new views, and the turquoise-blue domes of its churches and chapels, Fira is certainly a charming village.
The archeological Museum contains artifacts of the Cycladic and Minoan periods - before the catastrophic eruption - and also later material of Dorian, Hellenistic and Roman date.