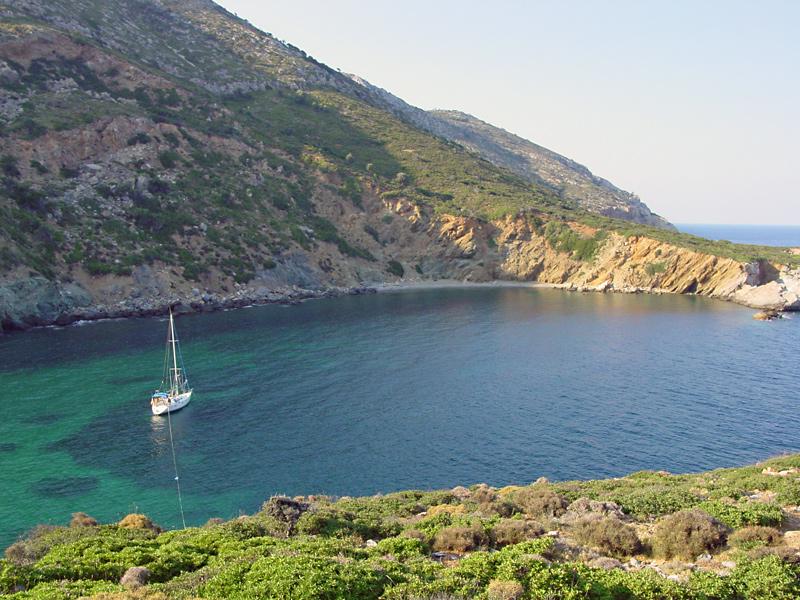 The perfect way of traveling the Greek islands is by yacht.
By choosing this form of transportation you will have all the freedom to explore the myriad ancient sites that are dotted along the coasts of the islands and the mainland of Greece, which would be inaccessible by ferry (so-called island hopping).
There are various possibilities for this ideal way of traveling Greece:
Traveling the islands can be nicely combined with a visit to the most famous ancient site of Greece:
Athens
.
The photo was taken during our sailing holiday in the north Aegean (Monastery Bay on Pelagos island in the Northern Sporades of Greece).