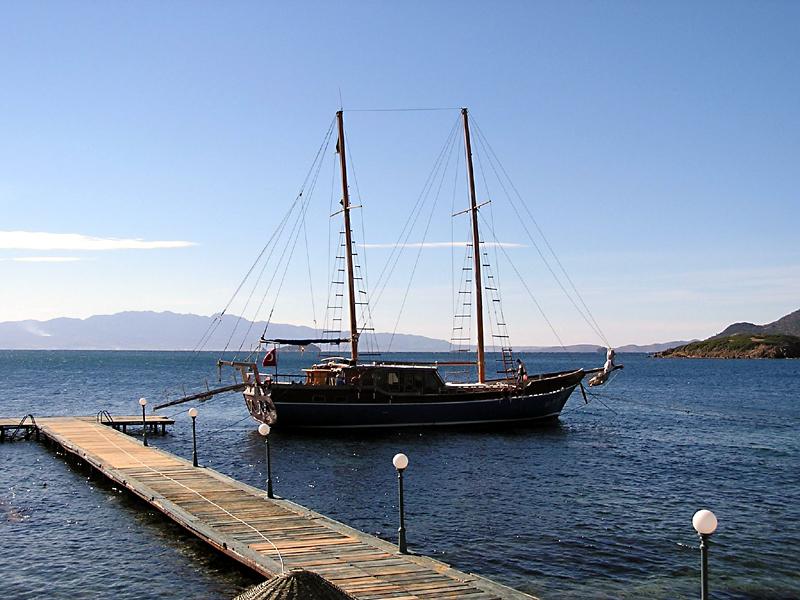 Blue cruises and Blue voyages in Turkey
Blue cruises or Blue voyages
in Greece and
Turkey
stand for very
luxurious sailing holidays
, with lots of excursions to ancient Greek archaeological sites and of course sun-bathing and swimming around the amazing secluded anchorages of these enchanting shores.
The south Aegean - and especially southwest Turkey - is ideal to discover via Gulet cruises. Indeed further west - the Cyclades for instance - there are much less blue cruises organised, but the Dodecanese still hold a lot of options for these luxury sailing holidays.
Package holidays on these super yachts could include nude vacations, vegetarian groups, creative holidays (painting) and - as often is the case - cultural trips to visit the ancient greek history. Note that these superb blue cruises don't fall into the category of cheap cruise holidays!
Blue cruises have an enormous advantage over regular (larger ship) cruises: there smaller size means that you can visit those lovely little ports and anchorages. Moreover, you will have much more privacy, plus the total attention of your crew.