Skip over navigation
Bareboat yacht charters in Greece
When you charter a bareboat - a yacht without hired crew (captain, cook or hostess) - you yourself will act as skipper and be responsible for both your crew members and yacht.

Since January 2010 the law is more strictly enforced, and the harbour authorities/port police will require at least one International Certificate of Competence (ICC).

A national equivalent to the ICC is often no longer accepted because national licenses can be converted to ICC - although the RYA certificates are generally recognized.

Licenses issued outside Europe such as the American ASA 104 are not accepted any more, yet it is easy to convert an ASA 104 (or higher) certificate into an ICC.
The port police doesn't recognize any paper from a sailing school, a yacht club or any sailing organization, except when it is RYA accredited.
Also note that the various "bareboat licenses" that are issued by (often larger and world-wide operating) yacht charter companies are no longer acceptable !

Finally, it is no longer possible to sign a contract stating that you are experienced and knowledgeable enough to skipper the yacht.
Bareboat certificates
The level of the British RYA practical day skipper is in most cases sufficient, moreover the non tidal version is enough since there are hardly any tidal influences in the eastern Mediterranean Basin. An International Certificate of Competence is always recommended!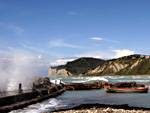 Likewise the level of the American US Sailing bareboat cruising or ASA bareboat chartering (104) -intermediate coastal cruising are high enough, but again, converting these into an ICC is always recommended.

For Australians, an ICC can be more complicated to obtain.

Note, that sometimes the Greek port authorities still require two of these sailing licenses - also one for a crew member - but this second license should just be on the level of competent crew or up.



Please, be aware that bareboat chartering in the Cyclades and Dodecanese can be much more demanding than the Argosaronic Gulf and the Ionian Sea. Especially the southern Aegean (Paros, Naxos, Amorgos, Melos, Ios, Santorini, Astypalea, Karpathos, Kasos) and also Andros, Tinos, Samos and Ikaria are rather notorious for their windswept character and even more so when the Meltemi wreaks havoc.

Also, have a look at my navigation course and my anchoring & Mediterranean mooring course before considering to sail Greece without a skipper.


10 March 2017

©
2000 – 2017
Diederik Willemsen
|
Site map
|
A-Z index
|
Register