Greek Waters Pilot

Skip over navigation
This excellent pilot guide first appeared in 1982, and is continuously updated and improved. The Greek Waters Pilot is a must for both the Ionian Sea and the Aegean Sea, since the author has meticulously charted all ports and anchorages in these beautiful greek waters.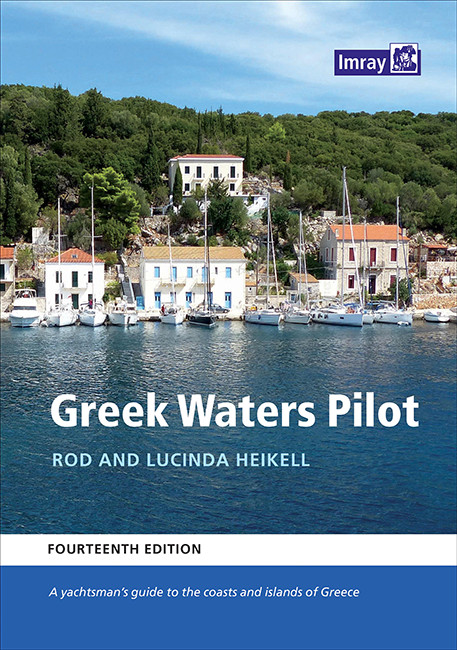 Title
: Greek Waters Pilot
Subtitle: A yachtsman's guide to the coasts and islands of Greece
Author: Rod Heikell
Publisher: Imray

A yachtsman's guide to the entire area from the Ionian Islands to the Aegean, Rhodes and Crete and includes details of over 450 harbours in a single volume.

Although much of the new material affects the Ionian and southeastern Aegean, this new edition contains detailed updating of every part of the guide. The redrawn and amended plans and new photographs, many of which have been taken from the air, complement the revisions in the text, refreshing this work which is now in its eleventh edition.

Amazon.co.uk: Greek Waters Pilot or Amazon.com: Greek Waters Pilot


Related pages:
Also see other pilot guides and nautical charts and pilot guides to Greece.
Meteorology: the Meltemi wind
Reliable yacht charter companies
A guide to yacht chartering
A collection of greek maps