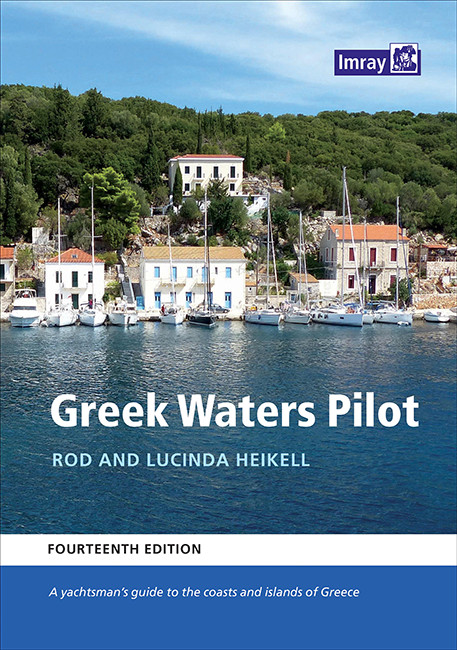 By Rod and Lucinda Heikell
Greek Waters Pilot aka the classic cruising guide to Greece and the Greek islands.
The book covers the entire area from the Ionian Islands to the Aegean, Rhodes and Crete and includes 450 harbours descriptions.
This latest edition contains detailed updating of every part of the guide, but in particular areas of the Ionian, Saronic and northern Greece, visited by the authors since the last edition, have major revisions. Many new photos, often from the air, have been introduced. There are also many new harbour plans.
"The fascinating background information with historical and mythological anecdotes gives this book a richness too often missing from bald pilot guides. It would be inconceivable to visit this area without the detailed knowledge provided by Rod Heikell's enviable experience of Greek cruising."
— Royal Cruising Club.
"Anyone who has cruised around Greece will be grateful to Rod Heikell for compiling what has become 'the bible' for pilotage in these waters. If you are planning on cruising in this delightful region, Heikell is invaluable…"
— Cruising Association.
Also see Guide to Greece, and the Eagleray publications. Moreover, all cruising guides