Skip over navigation
Skyros sailing holiday
The largest and most easterly island of the Northern Sporades, Skyros -

Σκύρος

, is a rugged island, partly covered by a sparse growth of trees, with a much-indented coastline. It is divided into two distinct parts by a narrow neck of sandy low-lying land between the Kalamitsa Gulf on the west and Akhili Bay (Achilles Bay) on the east. The south-eastern half of Skyros is occupied by the steep and arid massif of Mount Kokhilas, rising to 793 m. In this area are the quarries of the coarse-grained variegated marble which was much praised in Roman times. The north-western half, rising to 399 m. in Mount Olympos, is an area of gentler contours, with more water and a fertile soil. Here are the Marmara Quarries, which have been worked from ancient times down to our own day. The Skyros coasts are steep and inhospitable, yet there are beautiful sandy bays to drop anchor at the foot of the cliffs.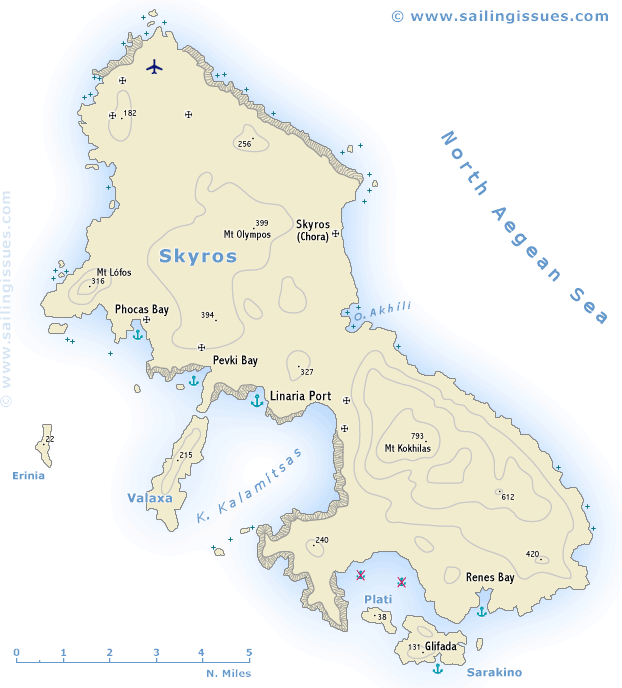 In recent years the traditional terraced agriculture, practised since ancient times, has given place to the rearing of goats. The small pony-like horses which used to live wild on Skyros, particularly in the barren southeast, are now much reduced in numbers. The island's main sources of income are farming, a certain amount of tourism and the sale of its high-quality craft products (embroidery, carved furniture, pottery and copperware).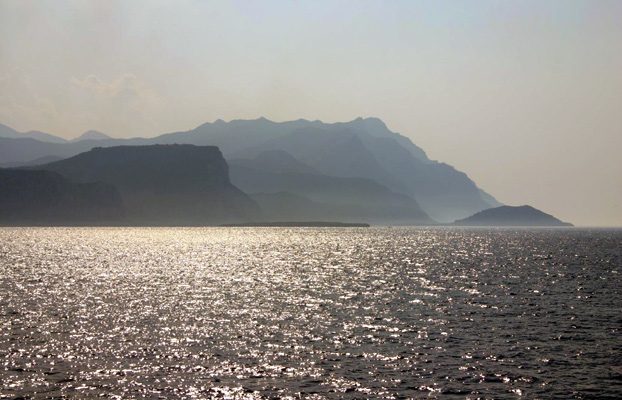 Myth and history of Skyros
Homer tells us that Thetis disguised her son Achilles as a girl on Skyros in an attempt to prevent him from fighting in the Trojan War.
Traces of Neolithic occupation (5th millennium BCE) have been found northeast of the Venetian Kastro. In the 2nd millennium BCE Carian and Pelasgian farmers and seafarers settled on Skyros, then known as Pelasgia. In the 1st millennium BCE they were displaced by Dolopians (a Dorian people), who made the island, now called Dolopia, a base for plundering raids in the Aegean. In 469 BCE Athens drove out the pirates and settled farmers from Attica on the land. In Roman times the islanders achieved a modest prosperity through the export of their much-sought-after variegated marble, but their remote island remained of no political importance.
Skyros was reunited with Greece after 1821.


Northern Sporades Islands