SailingIssues
2019
Home Skip over navigation You have reached SailingIssues.com, a free and personal website providing unique information on marine navigation and sailing holidays in Greece, Croatia and Turkey. This website continuously grows and has become the leading Internet resource on Greek and Turkish yacht charter holidays, way ahead of the typical commercial travel sites.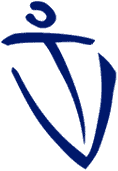 Recent additions
Onboard weather forecasts
Astronomical origins of tides • Navigation & tides
Croatia • bareboats • gulets

|

Delos

|

Samos
Sailing Greece

|

Itineraries Ionian + Aegean
Culture of Greece

|

Alimos

|

Olympia

|

Crete
Didyma

|

Knidos

|

Bodrum and Athens weather graphs
Fishing techniques

|

Turkish and Greek chart terms
Chios island

|

Sailing between Greece and Turkey
Last-minutes and budget yacht charters
Itineraries Cyclades, Dodecanese and One-ways
Flag etiquette

|

Flights & ferries

|

Thasos
Wind roses: Greece

|

Croatia

|

Turkey
Guide: successful yacht charter holidays
Gulet motorsailers

|

Crewed yacht charters
Sailing Northern Sporades

|

Seawater temps
Itineraries Saronic and Ionian itineraries
Starting points
Navigation course
This highly acclaimed marine course is recommended by experts all over the world. You will learn how to navigate safely with traditional methods that have been in use since the Middle Ages, and are still applied by the professionals

.

8 steps towards a perfect sailing holiday
My famous yacht charters guide in 8 steps. This unique resource helps you organise your ideal sailing holidays in Greece or Turkey, taking into account the myriad options like: where and when to sail, flotillas or luxury gulet cruises on motorsailers.

Free advice on yacht charter companies
Many visitors have shared their charter experiences with me. Moreover, I myself have made the mistake of sailing with inferior companies before finding the more trustworthy charter companies. So, if you would like independent advice on reliable yacht charters or sailing schools, you are welcome.

Most popular
The best and most reliable charter yachts
Sailing Santorini
Whales - dolphins and Turkey and Greece cruises
Crewed yacht charters
Top 10 islands
Yacht charters guide Croatia
How to prevent seasickness
Logbooks: 1,2,3,4 1,2,3 1,2,3,4,5
1,2,3 1 1,2,3 1,2,3,4,5 1a 1b 1 1 1 1 1
Maps of Greece

This website is also available in: Dutch, Italian, French, Spanish, Turkish, Polish, Hebrew, Arabic and German, and featured in the Wall Street Journal in a recent interview with me. Moreover, SailingIssues has been praised by Lisa Vorderbrueggen in the San Diego Union Tribune, the Chicago Tribune and in many more newspapers.
5 April 2019
©
2000 – 2019
Diederik Willemsen
|

Site map
|
A-Z index
|
Register