Skip over navigation
Last minutes &
Budget yacht charters
Last minute yacht charters
Although there is usually a small percentage of last-minutes yachts in the main yacht charter season due to cancellations, these are often (far) more expensive. So, if looking for a reasonable price or even a bargain it is widely recommended to book a yacht 7-12 months in advance. Note that you can typically book flights 330 days in the future.
Booking a charter yacht more than half a year in advance gives you more specific options like the possibility: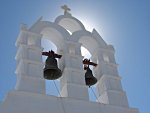 to charter an owner version yacht with fewer, hence more spacious cabins, ideal for one couple or small family;
to charter a smaller catamaran, since multihulls with a L.O.A. of 36 and 38 feet are quite rare;
to sail 10 days or any number of days that isn't based on weeks.
In both Greece and Turkey, last-minute yacht charters are usually more expensive sailing holidays than timely booked yacht charter vacations especially for sailing in June, July, August and first half of September!



Important advice!

Only sign a contract with the fleet owner, not with an agent or middleman ! The yacht's name and the yacht's owner should be indicated on the contract.
To cope with a small budget
Charter a yacht outside the main charter season, i.e. later than approximately the second week of September or earlier than June.
Opt for a slightly older sailing yacht (that's older than 4 yrs), yet only rent older yachts through reliable yacht charter companies!
Size down: a 32 feet yacht - although it seems small - is totally safe and most of the time is usually spent on deck or exploring the islands anyway.
Spend only a day in the vicinity of Athens and dive into the Hydra Gulf and Argolic gulf as soon as possible. The further away from the touristy areas the cheaper the yacht charter provisioning.
Bavaria yachts are usually cheaper than for instance Jeanneau or Beneteau sailing yachts.
You can save easily 50 euros per flight ticket if you find a cheap flight. This is often greater difference than you will find between the yachts offered. Therefore, you should perhaps also consider sailing from other islands when a cheaper direct flight is found to an airport there.
Leave out the middleman! That charter agent (especially if not in Greece or Turkey) will collect 20-35% of your money, which means either the yacht will be more expensive, or the yacht is of less quality. A second common issue is that in case of a problem like engine-failure they will point towards the owner, and the owner will point towards the agent. Hence, always rent directly with the fleet owner!
Warning!

What you shouldn't do is rent the cheapest yacht offered by any (that is unreliable) company - you will lose time and money, e.g. on repairs.

Advice! In case of a problem, also without an agent involved, immediately notify the company in writing via SMS/TEXTING or via e-mail - this to avoid "misunderstandings" lateron about what has been said!

Couples
If with just two persons, you have three main options for a yacht charter holiday:
Rent a small (30-37 ft) sailing yacht for just the two of you (private charter) - total freedom!
Rent a cabin on a larger sailing yacht: 3-5 other couples or two families, fixed itinerary etc, cheaper.
Rent a cabin on a gulet motorsailer: more luxurious, more expensive, still fixed itinerary.
Option 1, is often by far the best solution, you can sail to beaches and temples when you like and go to places you are interested in...
Island hopping
The best way to explore Greece is not by island-hopping with ferries but on a sailing yacht! and we found ourselves often anchored off in a secluded bay with a stunning temple or venetian castle guarding the cliffs a few hundred metres from us. Of course you can reach these places by ferry, bus and tripper boat, but this way you can spend the night there, explore the archaeological sites as well as these lovely little fishermen ports without all those fellow tourists (they leave around 4 usually).
Ferries only visit the larger islands, not off the beaten track.

Ferries will only dock at the large main port, the interesting places such as beaches, temples and other archaeological sites, picturesque fishing ports are elsewhere on the islands - finding transport by bus or taxi, and lodgings is cumbersome and expensive.

Since you sleep in a comfortable cabin on your sailing yacht - which is also equipped with a galley (kitchen) - it is much cheaper to go island-hopping on a sailing yacht than backpacker's style on expensive ferries.
Skipper and crew
Things to consider about a skipper and possible other crew members:
Make sure that the skipper - and preferably the whole crew - is really fluent in English (or French, etc.). The majority of local skippers erroneously think of themselves as articulate polyglottous orators.
The east Mediterranean is one of the last strongholds in Europe where smoking is still abundant. If necessary ask for a really non-smoking skipper (keeping in mind that a Greek non-smoker often still smokes too much) and agree on absolutely no smoking on deck as well as below decks.
Tipping: It is customary for the skipper to receive a tip (a gratuity) at the end of the yacht charter. Depending on the received services a tip can amount to €200 or €300 per week. Usually a certified instructor can expect €50 more per week, while a hostess and deckhand should be tipped around €150. Please note that these figures are indicative at most and it is wise to ask a reliable charter company beforehand what their skippers will expect.
2 April 2019

©
2000 – 2019
Diederik Willemsen
|

Site map
|
A-Z index
|
Register