Skip over navigation
Acropolis
An Acropolis or Akropolis (Greek:

Ακρόπολη

- Akros, top; Polis, city) - quite literally the upper part of a town - is a bastion or citadel in which the ancient Greeks took refuge during battle. Such a stronghold was often built on elevated grounds and from there many great cities and states like Mycenae, Argos, Corinth and Athens could arise. Indeed The Acropolis - forms the hart of modern day Athens.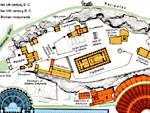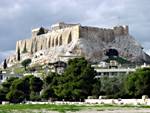 The Acropolis of Athens is certainly the most representative of the Greek acropolises, situated on a flat and precipitous hill 160 metres or 512 feet above sea level. The site was already occupied in the Achaean period (17th century BCE), when a palace was erected surrounded by a thick wall. During the 11th century BCE the citadel became a centre of worship and in the 5th century BCE the acropolis gained its final shape.
Most yacht charter tourists will find the time to explore the acropolis before or after their sailing holiday. Other must-see sites like Palaia Epidavros, Mycenae, Sounion, Aegina and Navplion can easily be reached by yacht.

4 April 2019
©
2000 – 2019
Diederik Willemsen
|

Site map
|
A-Z index
|
Register